Teeth Cleaning in Columbia, SC
Routine Teeth Cleaning Will Keep Your Smile Bright and Your Breath Smelling Fresh, Call Southern Smiles Dental Studio in Columbia, SC Today.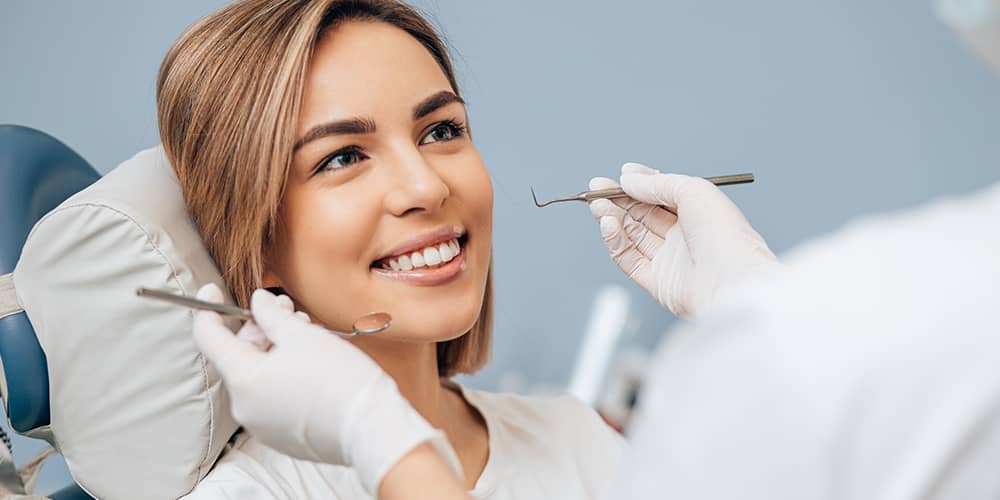 Getting your teeth cleaned at our Columbia, SC dental office on a regular basis may be the most important way for you to prevent oral health problems.
A professional teeth cleaning at our Columbia, SC office is the only way to remove the stuck-on plaque and tartar that is left behind even after you brush. Professional dental cleaning (dental prophylaxis) is usually performed by one of our Registered Dental Hygienists. When oral health problems are caught early, they are easier and less expensive to treat and are less likely to cause you trouble in the future. Plus, there's nothing like that smooth, fresh feeling you get after your teeth cleaning!
Any teeth cleaning at Southern Smiles Dental Studio in Columbia, SC will include the following:
Removal of calculus (tartar): Calculus is hardened plaque that has been left on the tooth for some time and is now attached to the surface of your teeth. Calculus forms above and below the gum line and can only be removed with special dental cleaning instruments.
Removal of plaque: Plaque is a sticky, almost invisible film that forms on your teeth. It is a growing colony of living bacteria, food debris, and saliva. The bacteria produce toxins that inflame the gums. This inflammation is the start of periodontal disease.
Teeth polishing: removes staining and plaque from your teeth that is not removed during routine tooth brushing.
When a consistent home dental routine is paired with regular trips to the dentist, it's easy to get a smile you never have to worry about. Your teeth will be beautifully white, clean, and strong and that's what you want to see in the mirror every day.
Teeth Cleaning FAQ
How long does a teeth cleaning take?

Typically, teeth cleaning can take between 30 and 60 minutes.
Can you get your teeth cleaned while pregnant?

Teeth cleaning is safe during pregnancy and encouraged to keep your teeth and gums healthy.
How often should you get your teeth cleaned?

It is recommended that you have your teeth cleaned at least twice a year.
Call Southern Smiles Dental Studio in Columbia, SC today at 803-699-7224 and ask us how our Columbia teeth cleaning solutions can brighten your smile and your day!